To be able to send your first bulk messaging campaign you'll need to gather some customer data. The best place to start is by finding any customer data you already have access to. This could be stored in your CRM, a spreadsheet or wherever you file customer information.

From now on it's also a good idea to collect mobile numbers from your new customers (with their consent) so you can continue building your database. It can be a bit nerve wracking asking new customers for their mobile number, but you'll find that if you can link it to something that will benefit them they'll be much more willing to give it to you.
1. Think about who your
customers are. What traits do
they share?
2. Now ask what would benefit
this group of people? Try thinking
how you can reward customers
for giving you their mobile
number.
For example, let's take a look at Sophie, the owner of a designer clothing store. Sophie is just getting started with SMS marketing and isn't sure how to collect mobile numbers from her customers without them feeling like she's to going spam them with a load of rubbish.

Let's look at who Sophie's customers are. The majority are very interested in fashion and are concerned about being 'on trend'. They don't like to miss out or having to wait for Sophie to re-order stock when it runs out.

Based on this, Sophie is going to ask for customer mobile numbers in exchange for sending them text alerts when new stock arrives. Customers are now happy to give Sophie the information she needs because they get to be the first to know about the latest trends coming in store.

Sophie will experience a boost in sales because customers know about her new stock and she could even ask customers to reply to her text if they want an item so she knows how much stock to order.
Step Three -
Promotion
You can't just rely on your current data because this won't attract new customers to your business. By promoting your SMS campaign you can increase opt-in rates and spread your marketing message even further.
Try promoting your campaign by:
1.
Asking customers to opt-in on your website. If you have a website where you collect customer details, add a tick box to the bottom of your form saying something like: "I agree that my information can be used to send me SMS offers and updates."





2.
Add a keyword to printed materials (leaflets, posters, postcards), your website and social media pages that customers can text to automatically opt-in to your SMS campaign in exchange for a reward.

For example, Sophie might send postcards to homes in the local area that say: "Text FASHION followed by your name to 882249 to receive exclusive discounts."


Now you know how to get going with your first SMS marketing campaign, you'll want to get started right away.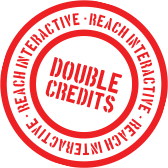 We'll help you by giving you 10 free text credits when you sign up for an account and then we'll double any text credits you purchase after that, allowing you time to get to grips with SMS marketing and see how effective it is as a business marketing tool.
Price and bundles to suit your business
No matter what your budget is, we can find a price plan to suit your business needs.