SMS Marketing Provides Big Benefits For Businesses
SMS marketing is designed to work alongside other forms of B2B and B2C marketing - email campaigns, printed advertising, online advertising and postal campaigns - to add a new dimension to the way you interact with your customers. Whether you're aiming to find new clients, boost uptake on a special offer or simply keep people informed, texts are immediate, inexpensive and effective. In today's world where everything is instant, make sure your message is seen straight away by those who matter most to your business.
SMS is such a valuable way to interact with customers these days, with over 80% of adults in the UK owning a smartphone. Google have even introduced a new SMS call to action for Google Ads on mobile devices, so users can get in touch with you by text at the touch of a button. It's easy to set up this feature for your business, and it can provide a promising source of new customers and interest in your brand at no additional cost to you.
The Perfect Solution For Businesses Of All Shapes And Sizes
Corporate Bulk SMS
Businesses can target specific areas of their client base thanks to our clever system. You get specific information about client interactions, allowing you to direct messages to those users most likely to respond. With unbeatable open rates and conversions compared to other forms of marketing, our corporate clients find SMS marketing a cost-effective way to engage with existing customers and boost brand visibility. You may also choose to communicate internally with staff by SMS, with payment updates, shift information and job alerts, for example.
Public Sector SMS
For small to medium sized businesses and those for which location is important, the immediacy of a text message is key to the success of SMS marketing. Take advantage of your customers love for spontaneity by texting them a discount code for their Friday night takeaway or weekend beauty treatment. Send your offers directly to your customers phones, where they get seen straight away.
SME Text Message Marketing
Essential information from public sector organisations is more likely to reach your recipient in time when you send by text message than by any other method. Emails don't get checked regularly, post goes missing and phones go unanswered, whereas an SMS goes directly to the right person be picked up and read straight away. From appointment reminders for hospitals and clinics to notifications from schools, SMS is a reliable, practical and cost-effective way to keep your users in the know.
Charity & Groups SMS
Boost the visibility of your fundraising campaign with our keyword and short code feature, and make it quicker and easier than ever for people to get in touch and donate. For charities and not-for-profit groups, sending bulk SMS messages is an easy and reliable way to get your message across to your members and supporters, offering unbeatable open rates and great value for money.
SMS your way
We've got a feature-packed service that makes it easy for you to grow your business using SMS marketing. We offer MMS messaging, link shortening, SMS short codes and an inbound long number reply service, all of which are available through our easy-to-use messaging dashboard.
Personalisation - Make your messages more personal by adding your customer's name and account number.
Schedule Messages - Pick the date and time for when you want your messages to be sent.
Redelivery Service - If a message doesn't reach your customer straight away, we'll keep trying to deliver it for up to 72 hours after you first hit send. For time sensitive messages we can shorten this period to suit your needs.
Templates - Save time by creating templates for messages you send on a regular basis.
Data Importing - We've made it easy for you to upload mobile number data. Our software works with any standard XLS, XLXS, CSV or TXT file.
Custom Lists - You can separate the data collected in your reports to create custom lists. You don't have to waste time editing the data yourself.
Comprehensive Reporting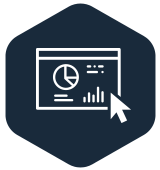 Reach real-time data
Our campaign reports are constantly updating to make sure that you get real-time results for each campaign you send. You'll be able to see at a glance which of your campaigns are most successful, and adjust your future campaigns to suit.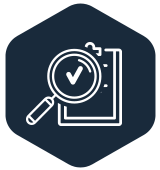 Detailed reports
You'll get a delivery report for every online message you send, plus you can view any replies by mobile number, keyword or campaign. Want to target customers who responded to a previous campaign? You can customise a list based on your delivery reports and replies.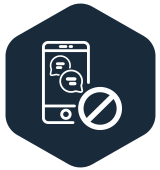 Opt-out management
Any customer that responds to a message with 'STOP' will be automatically added to a blacklist and will not be sent any further messages. You don't need to worry about removing them from your list because we've already taken care of it.
Why Choose Reach?
As one of the UK's leading providers of bulk SMS services for businesses of all shapes and sizes, our customers choose us because of our commitment to service and high standards. Learn more about us.
Your Security Guaranteed
As well as encrypting all messages sent through our systems, are facilities are physically guarded to ensure the safety and security of your data. We work line with the Data Protection Act 1998 and are ISO 27001:2013 compliant.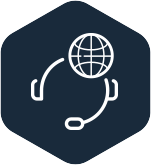 Support Available 24/7
Our robust system is connected to all UK networks,and we have multiple data centre links to make sure we're always ready for you.Your dedicated support and technical team is available around the clock for any help you may need.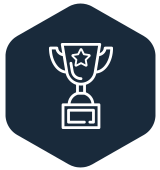 Fantastic Features at Unbeatable Prices
We believe the platform and special features we offer can help any business improve their communications and streamline services. Our prices are clear, transparent and fair, so you always know what you're paying and what amazing benefits you're gaining.
Add A New Dimension To Your Marketing
Offer your clients, customers and prospects more choice over how they get in touch. Complement your existing marketing methods with targeted, direct messages with unbeatable open rates and conversion rates. Whether you're sending essential personalised information to individuals, or a special offer to your entire client base, you can get great results for your business when you send with SMS.